Is Hilary Well?
Ray Heard: "Hillary's health, physical and maybe even mental, is questionable

"
Is This Socialism? Or Just Change?
[Video player may make slow loading. IT WILL BE WORTH THE WAIT!]
The Rule of the Mob
FRANCE, October 2010

Rioters have induced petroleum shortages which has required the French Aviation Authority to cancel flights in and out of France. Meanwhile strikers setting tires on fire, throwing stones and clashing with police
in protest of the increase in the
retirement
age from 60 to 62.
[Editor: Do YOU want males OR females wearing masks to cover their faces in OUR streets?]
We gave it to them; now we take it away...and like children, the undeserving clueless and useless socialists throw a temper tantrum!
FRANCE, October 2009
joined by the left's in common cause, the Islamists
GREECE, May 2010
http://www.youtube.com/watch?v=rshdJZruH_0
http://www.youtube.com/watch?v=UHa-PLwBgkI
The "anti-austerity" riots in Greece
By Michelle Malkin • May 5, 2010 02:34 PM
Last March, I spotlighted the
rule of the mob
in Britain and the spread of
left-wing vigilantes
across Europe.
Big Labor bosses
in the U.S. have expressed solidarity for their union brethren's "struggle" and helped foment chaos.
May Day mayhem
took hold here — and
abroad
.
Greece is still under siege.
Rioting over drastic spending cuts and taxes in the debt-ridden country has now left
three bankers dead:
Imagine. The Germans who are bailing out Greece work until 65 and have 40 hour work weeks against Greece's 32 hours.
Imagine, they have to work for a living. How unfair! What injustice!
Think it couldn't happen here?
We're getting closer. Reminder: SEIU Purple Shirts
threw a city-wide tantrum in San Francisco
last fall over budget cuts and layoffs. The teachers' union in
New Jersey
wishes austerity crusader GOP Gov. Chris Christie dead. The anarchist riots in
Santa Cruz
caused massive property damage to more than a dozen businesses and a similar rampage in
Asheville, NC
involved more than 20 black-clad thugs — for whom a Denver anarchist group is
now raising legal funds.
Reminder:
SEIU and little ACORN knock-offs launch banking shakedown campaign.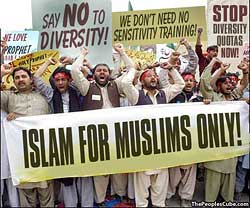 Greece's largest GOV'T run health insurance provider has announced they would no longer pay for special footwear for diabetes patients ...'cuz the "benefits division" says AMPUTATION IS CHEAPER !! .....

Greece's National Healthcare system was created in the 1980's by Prime Minister Papandreou who won election under the slogan, in Greek, (you guessed it) ... for "CHANGE"!!! Sound familiar?
Something to look forward to???

From my friend Oleg at The People's Cube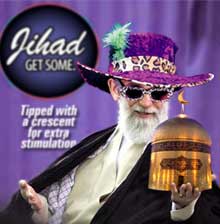 As seen on Pajamas Media
Holy Shiite! Pious pilgrimage just got more exciting at Imam Reza's shrine in Iran, where for a reasonable fee (see price list below) a mullah can join any eager pilgrim in holy matrimony of "temporary marriage" with his choice of a lovely, fully hijabed, and properly veiled prostitute for a period between 5 hours to 10 days. Pedophiles welcome: girls as young as 12 years of age are standing by. Not to worry, the mullahs got them covered: all "temps" under 14 must show a written consent from their fathers or male guardians (no doubt on advice from the recently fired, now freelancing ACORN specialists).

We are not making this up.
MORE >>
In a last-ditch effort to find a moral justification for a war that his radical leftist base could accept, President Obama
attributed
recent bombings in Africa to al Qaeda's bigotry, describing the terrorist masterminds as racist radicals. Accompanied by a somber Rev. Al Sharpton, Jesse Jackson, and NAACP President Ben Jealous, President Obama read a joint declaration denouncing al Qaeda's bigoted practice of "sacrificing innocent African life" as a means to hit a legitimate Western target.
To cover all possible bases, the declaration included a list of other random offenses, such as, the terrorist group's failure to embrace the local LGBT community, their complete lack of interest in environmental activism and in raising awareness about climate change, turning a blind eye to the existence of a "glass ceiling" for female suicide bombers, and a few documented instances of not separating paper from plastic. "This is not a behavior most self-respecting radicals would condone, nor expect from fellow radicals," Obama said.
MORE >>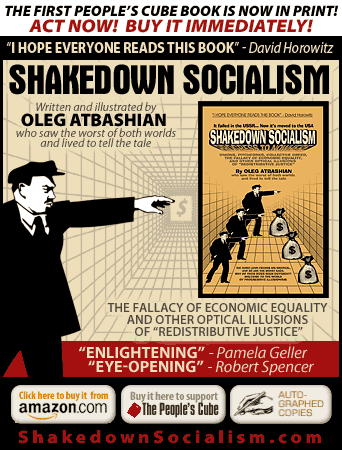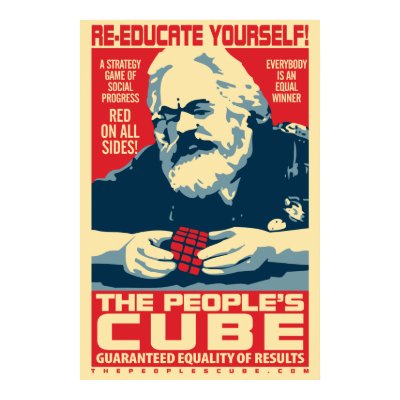 Funny how it never bothered the angry liberals when the Left was carrying signs like these at rallies during the Bush years:
[Unfortunately the "old liberals" were people who said we should LISTEN to all points of view before we decide. Mr. Carter below is a NEW-fashioned liberal. They have the attitude "We know best! Trust us. We are smart. You are too dumb to understand." Actually the Tea Parties show WE DO understand quite well!]
Carter hard at work as Hamas members prepare to launch fireworks in celebration.
After finishing Habitat for Hamsters in San Francisco, President Jimmy Carter went on to start a new Habitat for Hamas project in Gaza, building new homes for families whose homes were destroyed by Israeli bulldozers in retaliation for suicide bombings.

Jimmy Carter says he feels "quite at ease" working with Hamas leader Khaled Mashaal. I've been meeting with Hamas leaders for years, I find them to be peace-loving people, and they are just misunderstood by bigoted Americans. If Israel would dismantle their system of Apartheid, and meet all the demands of Hamas, everyone could live in peace and harmony.
MORE >>



Nouri al-Maliki offers Harry Reid and Nancy Pelosi a last chance

.
(BAGHDAD) Prime Minister Nouri al-Maliki cautioned yesterday that the United States could face civil war if disunity continues among differing factions in the United States Congress. "If we can trust CNN and the Arabic edition of The New York Times , it's only a matter of time before a civil war breaks out between the red states and the blue states," Maliki said to a hushed audience of Iraqi veterans and their families, suggesting that the fanatical leaders of Congress "be ousted as swiftly as a convicted thief's left hand is separated from his arm in Saudi Arabia."
MORE >>
Fallibilism is the philosophical doctrine that all claims of knowledge could, in principle, be mistaken. Then again, I could be wrong about that.
Now we know that President Obama or even Candidate Obama would NEVER lie. So perhaps these are just anomaLies.
Candidate Obama wanted to represent the will of the people.
P. Obama couldn't care less what the majority of Americans want in a health-care system.
Please be patient as the player loads. You have GOT to see the UNBELIEVABLE video! IT is THE BEST
!